Installation
This user guide will take you through everything you need to know to install your Windbooster Throttle Controller. Installation is straight forward, but please follow directions carefully. Some vehicles may require you to move the vehicles plastic trims or pedal assembly to install. The pins in the factory accelerator plug can easily be bent which can cause the vehicle to fault so please take care when installing.
Please install as follows:
1. Locate OEM fly by wire connector, normally located on top of the accelerator assembly. Although in most cases it is possible to fit your Windbooster without removing the accelerator pedal assembly, this may be required for easier fitment. Incorrect alignment of the plug could result in the vehicle going into limp mode and the pedal assembly requiring repair so if you are in doubt, remove the pedal assembly.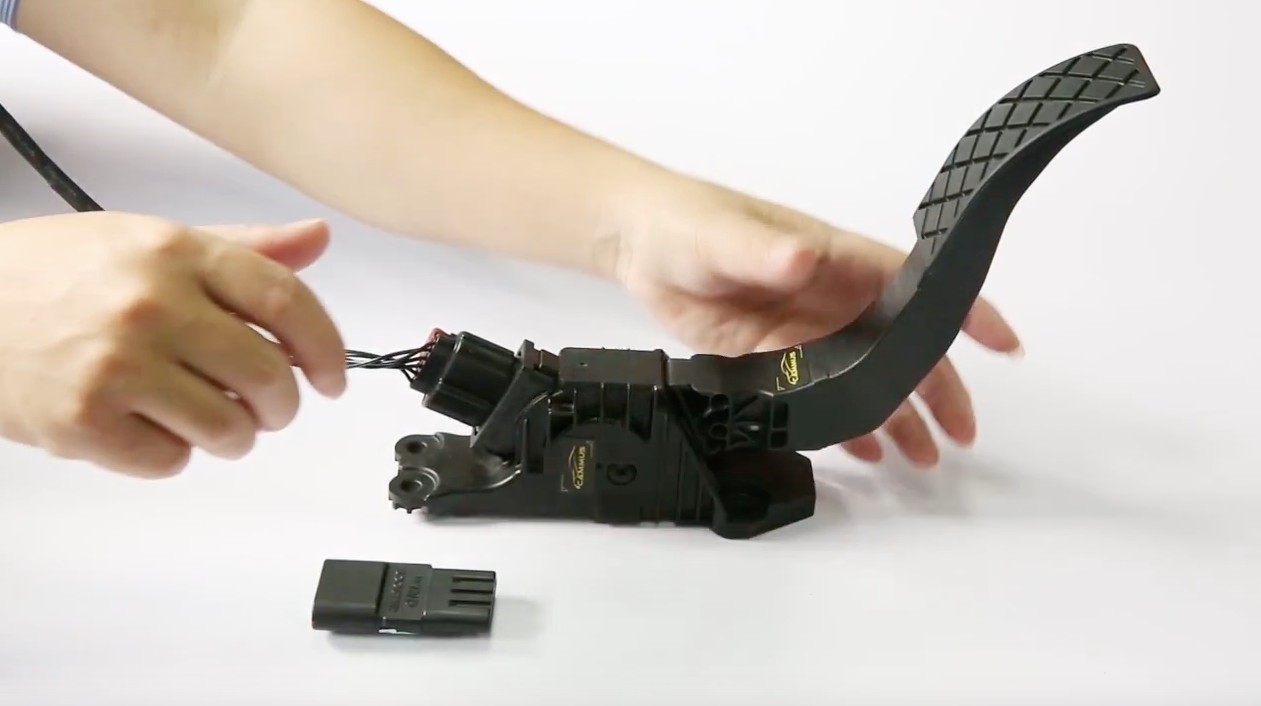 2. Unplug the factory fly-by-wire plug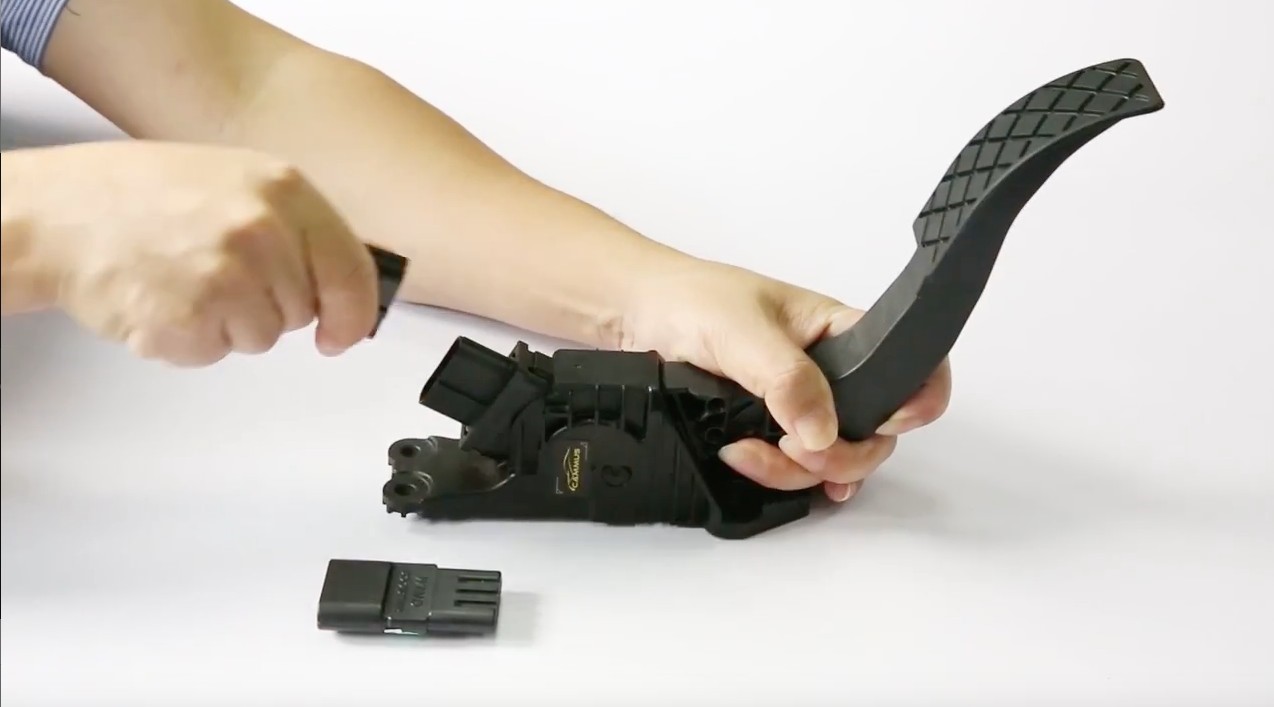 3. Plug the Windbooster into the top of the pedal assembly.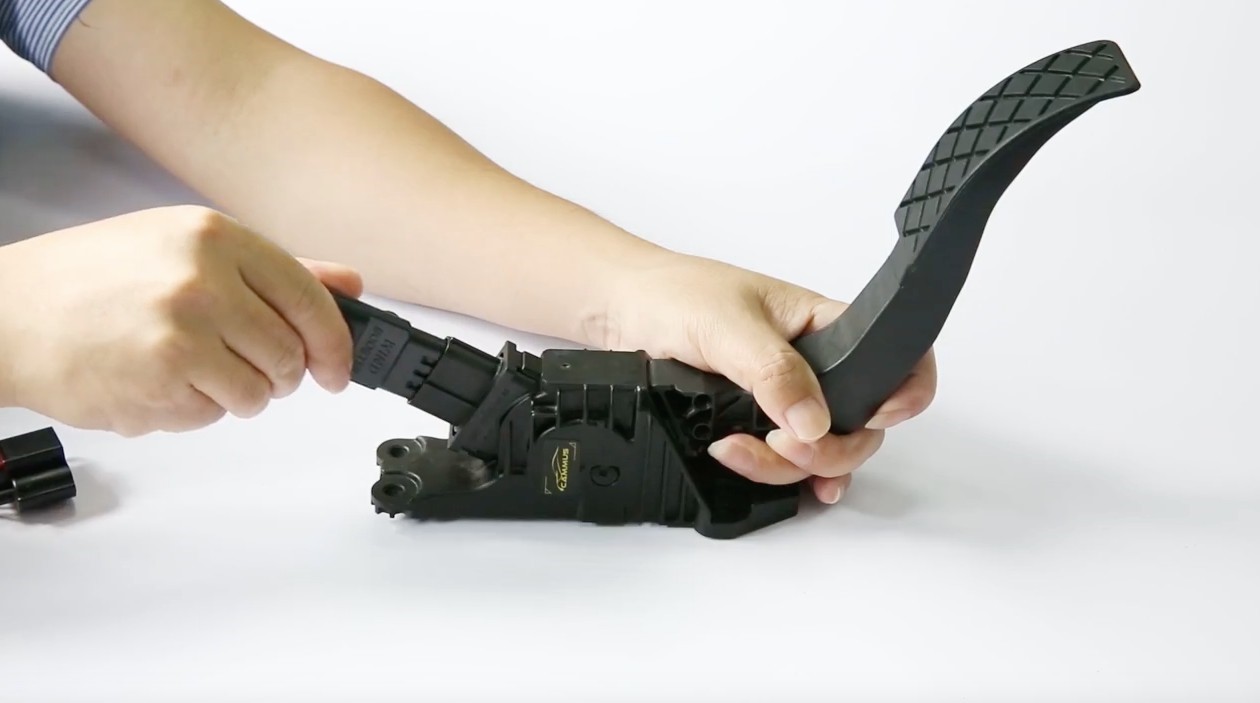 4. Plug the fly-by-wire plug into the back of the Windbooster.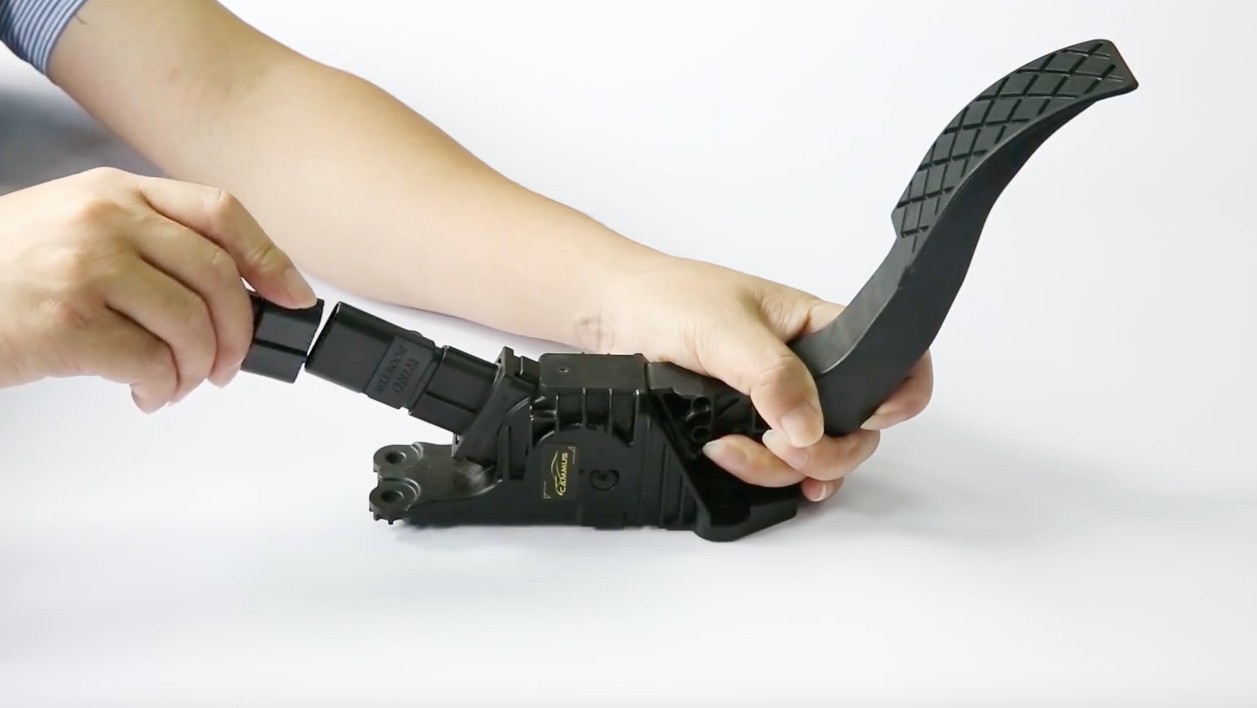 5. Locate a suitable place for the control unit to be fitted, please take into account the impact of LED display on the driver's vision during night time driving. The control unit is affixed to the dash using 3M adhesive tape that is already conveniently affixed to the back of the unit. Surfaces treated with silicon based products will not allow for a secure fitment so please clean surface thoroughly before attempting to mount the control unit. Secure the Windbooster cable out of the way of any moving parts and ensure it will not inhibit the driver's operation of the vehicle's pedal assemblies.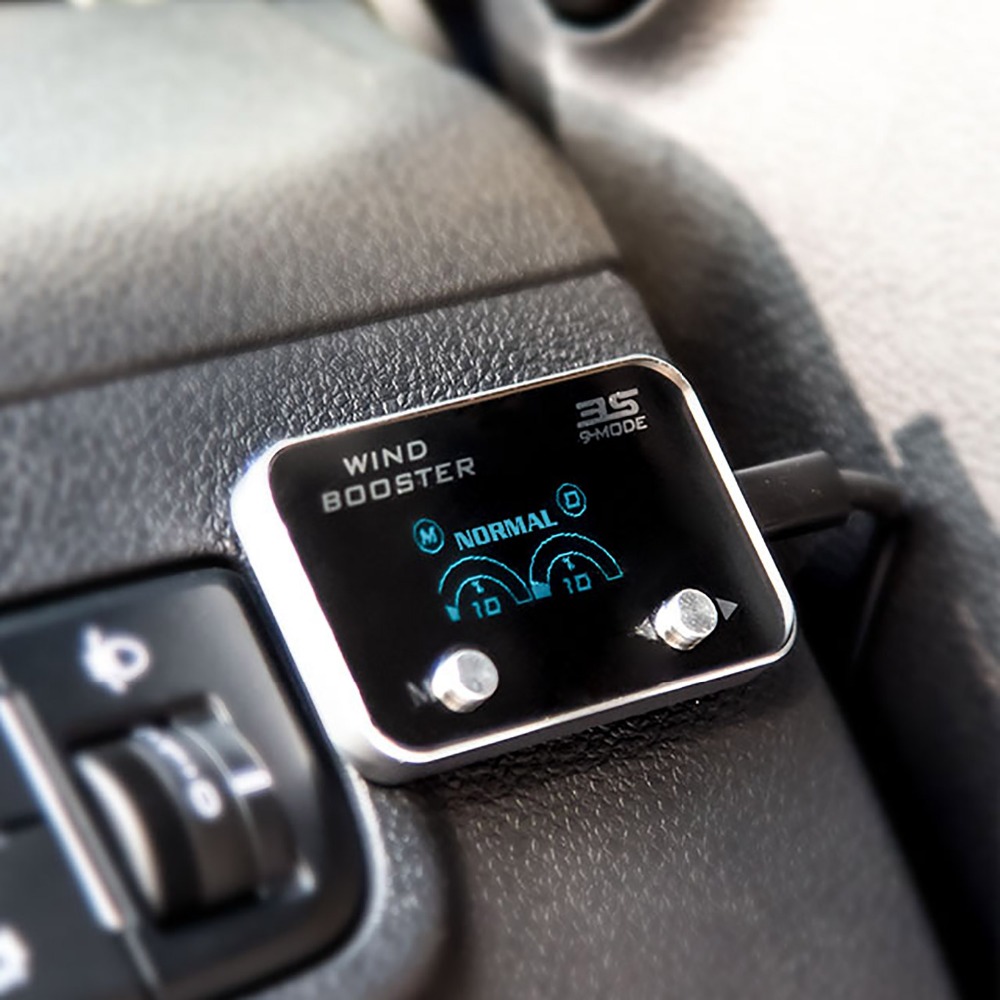 PLEASE NOTE: If after correct fitment your vehicle has limited or no acceleration and / or dash warning lights become illuminated. Please remove the windbooster attempt to install it again taking extra care ensuring all plugs are correctly fitted and not damaged. If the problems repeats please contact Windbooster Australia.